Clicking on a place on the map below returns the forecasts of the UV index and the total ozone column for a user-specified location at local solar noon of today and the coming few days for clear-sky conditions and in the absence of snow.
You can also select these places from a list of place names.
Note that retrieving the data takes a few seconds.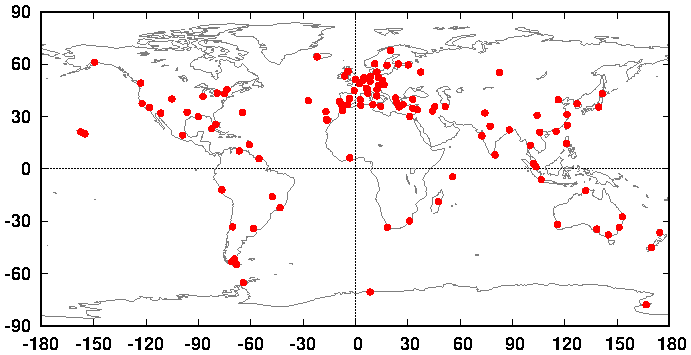 The coordinates of these places have been determined with the Getty Thesaurus of Geographic Names.
---

last modified:
data product contact: Jos van Geffen & Ronald van der A
Copyright © KNMI / TEMIS